Welcome to
Executive Talent Finders
Executive Talent Finders is your resource to Recruit, Engage and Retain  key talent. Join the community!
Free eBook!
Download Our Free eBook Today!
Enhance your workplace Culture with this 14 page eBook titled The Invisible Drain on Your Company's Culture by Mark Scullard, PhD., Wiley's Senior Director of Product Innovation. Dr. Scullard traces the spread of dysfunctional behaviors at work to the self-doubts that affect each of us, and outlines a solution to help organizations move toward cultural improvement.
Free eBook!
We Are Dedicated To Our Clients & Candidates
Simply put, we thrive on recruiting the top talent for our Client Employers that will make a measurable impact on your organization for years to come.
If you are a client looking to recruit top talent, build an entirely new team, or seeking to harness the power of authentic talent already within your organization, you've come to the right place. Executive Talent Finders is committed to empowering the authentic talent and strengths of candidates as we recruit top talent and match those strengths to your unique needs as an organization.
Executive Talent Finders, Inc. has integrated innovative state of the art web based technology tools into our recruiting and consulting divisions. To recruit top talent, we conduct extensive screening of skills, aptitudes, cultural fit and deliver only the most viable candidates to you.   Executive Talent Finders collectively has developed a tremendous network of globally talented professionals.
Supercharge Your Team, Begin the Journey, Call Us Today 602-292-0711
Products & Services for Every Part of the Employee Lifecycle
Our boutique nature allows us to partner closely with internal talent teams

We specialize in highly confidential talent searches

Our advanced technology tools save our clients time and money

We have experience working in the industries we recruit and consult in

We are responsive, easy to work with and deliver great results in a timely fashion

We offer free talent resources to see what you get before you buy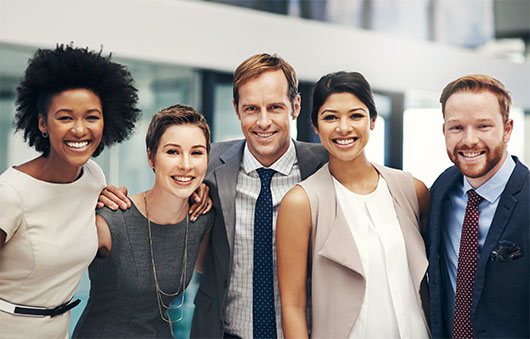 What our clients say
We love our clients and are fully dedicated to keeping their trust by continuing to offer the most dynamic talent assessment, engagement and development solutions with market leading partners!
I have worked with Debbie over the past year and while her advice, her enthusiasm, her dedication, and her clear understanding of the various markets is exemplary, it is her deep commitment to really finding out the needs of her "clients" that makes Debbie head's above any recruiter I have ever worked with in my 15 years of managing and hiring staff. Debbie doesn't look for people who "sort of" fit your needs, she looks for and finds "matches made in heaven."
Debbie is a high-energy, dynamic professional who exemplifies the gold standard of the recruiting industry. Using her exceptional people skills, intelligence and enthusiasm, she understood my career experience/skill set and delivered the business requirements to the corporate client. I highly recommend Debbie to anyone seeking a new career opportunity in K-12 or higher education markets.  Top qualities: personable, responsive, great work ethic
I've had the pleasure of working with Debbie over the past year to help build my sales team. She has delivered nothing but exceptional results. Debbie took the time to learn what was important to me and our organization and found the right people who fit perfectly into our model and culture. I would highly recommend Debbie for all of your recruiting and talent needs.
Tell me more
Executive Talent Finders
Where authenticity meets opportunity--Your source for Recruiting-Engaging-Retaining Top Talent
Tell me more