Align and Engage your Teams
Building a highly functioning team with a Common Language for Communication
Everything You Need To Know About Everything DiSC
Everything DiSC® Solutions
The entire suite of Everything DiSC products are based on proven, research-validated solutions that engage individuals and establishes a common language that elevates the effectiveness of communication and teamwork to create more productive workplaces.  Everything DiSC® tools are designed to help you understand yourself better, and those around you in order to build more effective working relationships with an understanding of different behavioral styles.
What is Everything DiSC®?
DiSC is a model made up of four basic styles: D, i, S, and C.
Everyone is a blend of all four DiSC styles—usually one, two, or even three styles stand out. Unlike simple personality tests, there is no perfect DiSC style. Since each person has a unique behavioral profile, people are walking around all over the world with different styles and priorities. We believe that these differences are extremely valuable. Once you assess these differences and harness their value, you'll have better workplace communication and healthier organizations.
Benefits of Everything DiSC
Provides a common language to help teams understand one another and work better together

Acts as a springboard for conversation and team building

Improves employee engagement and workplace communication

Helps you to understand people who aren't like you, or are too much like you

Reduces conflict and avoids misunderstandings
Personalized. Specialized. In-Depth.
Everything DiSC® solutions provide rich, versatile learning programs that offer personal insight for learners at every level of an organization, using a consistent language of DiSC®.
Using a research-validated learning model, each solution provides in-depth information including tips, strategies, and action plans to help learners become more effective in the workplace. All Everything DiSC solutions include unlimited access to complimentary follow-up reports and MyEverythingDiSC®, the interactive learning portal exclusive to Everything DiSC.
Exclusive Follow-Up Reports
Explore Everything DiSC Workplace® Online Certification
Increase your confidence and competence in delivering Everything DiSC Workplace® in your organization. Enjoy the flexibility of self-paced learning, paired with live-collaborative sessions led by Wiley's expert trainers with this online blended learning course.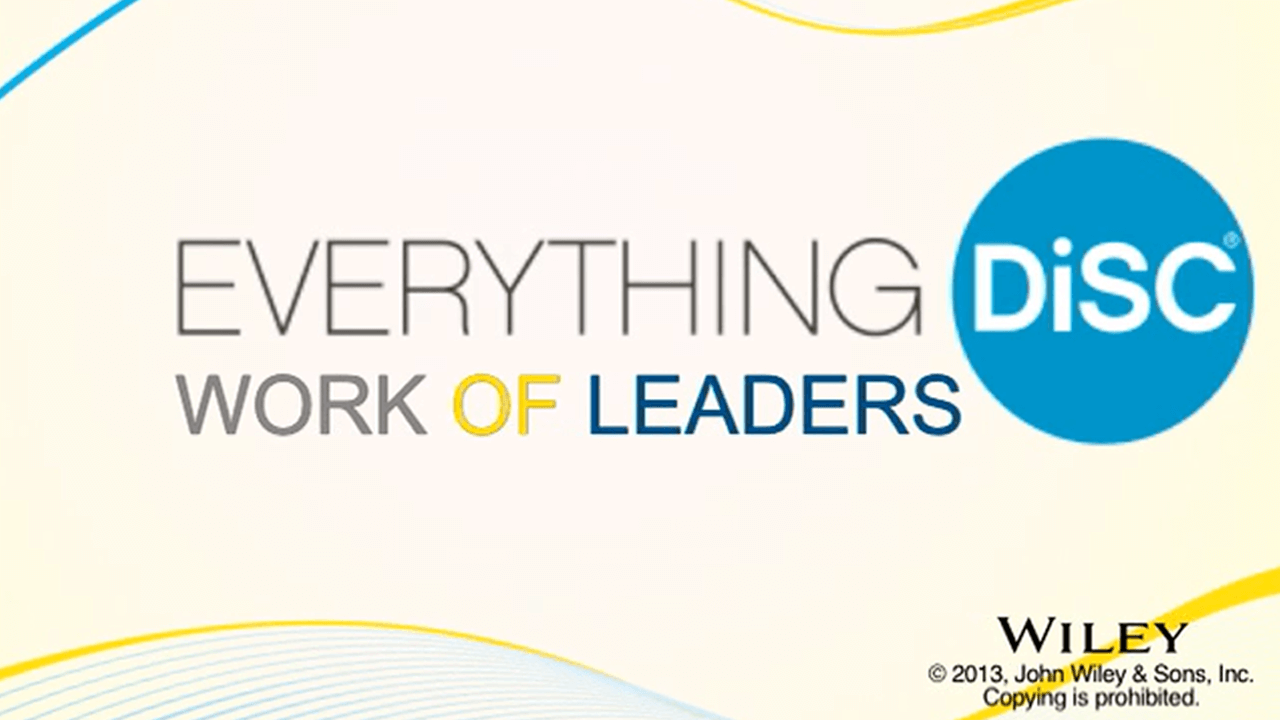 Everything DiSC Work of Leaders®: Introduction
This video introduces Everything DiSC Work of Leaders®, exploring the "VAE" model of Vision, Alignment, and Execution
Everything DiSC Workplace® Introduction
This video introduces Everything DiSC Workplace®, exploring the model and each of the four DiSC® styles.
Learn More
Learners gain unlimited access to MyEverythingDiSC®
the mobile-friendly, interactive learning portal that provides on-demand insights about DiSC and strategies for applying DiSC to real work situations!
Learn More