Recruiting Top Talent
Building the perfect team for the job.
Recruiting Top Talent | Talent Acquisition | Talent Sourcing | Permanent Placement for Retained, Engaged and Contingency Searches
We are Executive Recruiters, first and foremost, used to working closely with internal HR teams and Senior Leaders. We have handpicked a suite of innovative technology- based tools to assist in refining our candidate selection pool and candidate recruitment targets. Our boutique nature allows us to quickly mobilize and customize to meet your hiring requirements and deadlines. We value our partnerships with our clients and have an exceptional track record of success. We choose to partner with just a handful of select clients so that we can deliver the best talent in your niche, reducing the number of off-limits call targets. Our specialty is conducting highly confidential Executive or Senior level talent searches where we combine our industry knowledge, finesse & expertise in attracting top talent while protecting the integrity of your brand and the talent search.
Candidate Attraction, Assessment & Selection
Developing a Recruitment Strategy to attract key talent is critical. Utilization of pre-hire candidate selection tools minimizes the downside risk of a bad hire and maximizes candidate fit for the role and your organization. Comprehensive interviews can be accompanied by one way video screenings to test a candidates knowledge, and reactions to pre-set scenarios that mimic day to day workplace situations and can contribute to a more thorough screening process.
Attracting the right talent for your organization is our specialty.  Executive Talent Finders specializes in highly confidential searches that are very sensitive in nature. We have a deep understanding of the industries we serve, and an ability to extract critical key determinants such as the defining characteristics, qualities and differentiators that your organization and the role will require. At the very heart of our practice is trust and competency. We know how to attract executives and highly competent, top tier candidates that are not "actively looking" for a new opportunity.  We believe in the power of matching authenticity with opportunity and making the proper introductions  if and only if all signs and indicators acre green, all the while holding a very low profile approach in the marketplace to protect the integrity of your brand and the search at hand.  We are trustworthy, competent, and successful in the most challenging of talent searches.
PXT Select™ is a robust suite of online hiring tools that measure cognitive abilities, personality preferences, behavioral style and interests. The PXT Select products provides employers with actionable objective data about candidates that simplifies and streamlines the process of making better, smarter hiring decisions. Just one PXT Select Order gives you access to 11 separate reports.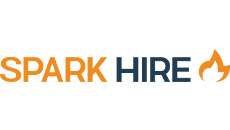 Our video platform will save your team an extraordinary amount of time in viewing previously screened candidates or using our live video platform to select only the top candidates for a face to face interview. Along with our team approach and investment in technology, we have the scale to successfully perform a number of your searches simultaneously with timely results.
Comprehensive, easy-to-read reports

Customizable interview questions

Clear numerical scoring to simplify your hiring decisions

Objective, data-driven metrics

Simple, fast and cost-effective

Streamline your hiring process

Lower your hiring and training costs with the PXT Select product suite
Executive Talent Finders Search Process
Executive Talent Finders, Inc. has integrated unique pre-hire selection tools into our talent acquisition framework utilizing the PXT Select™ tools to enhance our Executive Search process and minimize your risk of a bad hire. We are experts at recruiting top talent, have deep experience in the industries we serve, and are passionate about connecting the right candidates who are an authentic match for our client employers. Contact us to hear more about our Comprehensive  3 Phase, 12 step Search Process as well as our  candidate assessment and evaluation tools that you can utilize in-house for a better candidate fit.